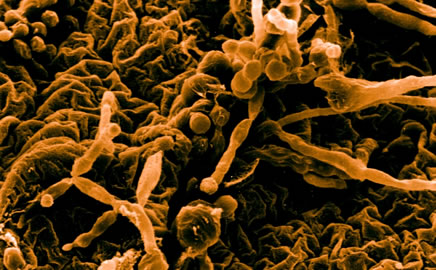 When you are working inside of a large corporate office, it's hard to be able to judge the air quality. Most of the time there is a caretaker who ensures that everything is running smoothly, but some things are beyond anyone's control. If you are looking for Commercial Mold Remediation, you've come to the right place.
Why Choose Commercial Mold Remediation?
The goals of remediation are to remove contaminated building materials, sanitize any exposed contents and materials and containing the affected area preventing mold spores from entering into non-contaminated areas. Doing so creates an effectively run building that is appealing to consumers and employees alike.
How we find the Mold
Infrared Camera – This is an advanced tool that is mainly used to efficiently in detecting water leaks in places like ceilings, behind walls and in other places where accessibility is minimal.
Boroscope – This is a mold assessment equipment with high resolution that enables our mold assessment experts spot mold even in the most hidden and non-visual areas.
Moisture Meter – This device measures the levels of moisture in the are, which are the breeding ground for molds and mildews.
How we Dispose of Mold
Contain – Limit the area in which mold spores can impact during their scrubbing and removal.
Remove – Remove contaminated building materials (it's best to install new wood and plyboard regardless)
Brush – Brush and sand visibly affected services.
Unsettle – Remove spores with antifungal agents.
Dispose of – Remove the spores and mold waste.
All Hours Emergency Plumber
We are the best plumbers in Jacksonville. We have been servicing this area for several years and have built up a great clientele that vouches for our skill and service. There is no job that we can't handle and no time that is inconvenient, if you would like to know more about our excellent, reasonably priced services, make sure to give us a call at 904-574-5100 for a consultation. in your home.