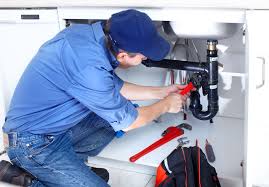 When it comes to the plumbing in your residential home, you don't want to have any water accidents that can damage your walls, floors or personal possessions. Obtain the residential plumbing services you need from All Emergency Plumber. We provide emergency and non-emergency residential plumbing repairs for every size home. Whether you need residential plumbing services during the remodeling and renovation changes that are being made to your home, or a leak has sprung up and you now require emergency services, we will perform the dependable work at the right price you can enjoy.
Residential Plumber
All Hours Emergency Plumber offers a full range of top quality plumbing services to meet all of your Residential plumbing needs. Our uniformed plumbers come prepared by having a fully stocked plumbing truck complete with parts and equipment. This means that our technicians are prepared to handle any plumbing problem or emergency, 24 hours a day, 7 days a week, 365 days a year. All of our work is guaranteed and done right the first time by our qualified service professionals.
Our plumbing services include: repair / sales / installation of sinks, faucets, toilets, showers, tubs, re-piping, commercial fixtures, garbage disposals, leak detection, water system leaks, sewer replacement, electric and gas water heaters service, repair and replacement all sizes including tank-less, sewage pumps, video camera inspections, hydro-jetting and much, much
more.
All Types of Residential Repairs:
Whole House Re-Piping
Slab Leaks
Sewer Replacement and Point repairs
Bathroom Remodeling
24 Hour Emergency Service
Home Plumbing Services
Affordable Pricing
Dependable Service
State Certified Plumbing Contractor
Get affordable and quality residential plumbing repairs from the experts. Contact All Emergency Plumber as we have all the right tools, equipment and residential plumbing experience to get the pipes in working order for your home. Whether you are dealing with a backed up sewer line or need new pipe work installed into a home addition, let our state certified master plumber give you the desired residential plumbing repairs and services for your home. You will be satisfied by our exceptional plumbing work.